List of products by brand Excape
Excape Eyewear was founded in 2013 and immediately established itself as an innovative brand in the eyewear sector.
Young, gritty, urban, Excape Eyewear creates unisex collections, designed with the utmost attention to geometry, design and every single detail.
In a competitive and constantly evolving sector, Excape stands out because every season it offers a trendy accessory that quickly becomes a must-have eyewear.
Simplicity, glamor, color and contemporaneity are the pillars of the collections: a single model declined in 10 different colors, a decisive choice dictated by a deep knowledge of the trends and tastes of customers.
Inspired by the architectural trends of modern metropolises, geometric shapes meet to generate a balanced combination of vertices and gentle lines: this is the essence of Excape Eyewear. The essential aesthetic is enriched with contrasting colors for a contemporary and chic style. The result is unisex eyewear, suitable for any occasion: a synthesis of grit and glamor in 10 trendy colors!
Much more than just an accessory, Excape Eyewear is a symbol of belonging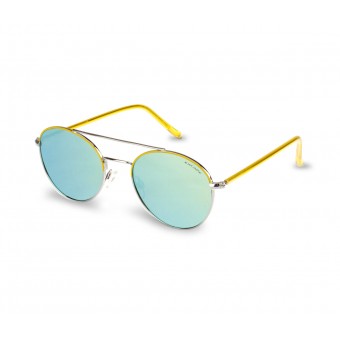 